Kovařík was behind three goals in Pilsen: After two losses, we gained our confidence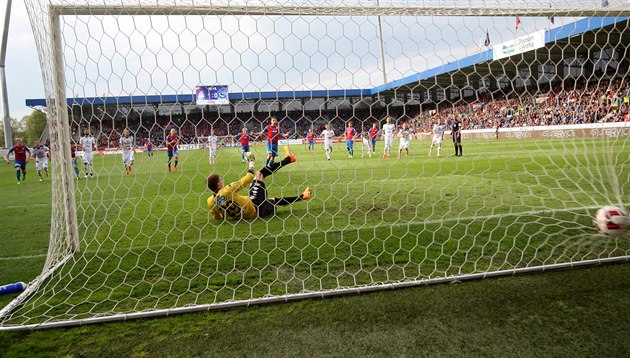 "This is a very important victory, because we did not win twice before. We have become confident, although our confidence is always great in our cabin, "he smiled.
Pilsen continues to hold the lead in the table so that the win over Slovácko took another step towards the title. The other Sparta, which has a Sunday match in Mladá Boleslav for good, loses six points.
"When the remaining four matches we win, we will get where we are going," said Kovařík. But that exaggerated. Plzen for the third title in the history of the club, regardless of the results of the opponents, is enough to win the next two games.And if Sparta lost in Boleslav on Sunday night, he can celebrate next week.
At the end of the competition, the West Bohemian team can rely on Kovařík. The 24-year-old midfielder has recently been in great shape. "Every match makes me feel better. I will try to confirm that I am right to the report, "he said.
He also confirmed his words against the Slovaks. He was at three of the four goals of his team! At the beginning of the match, the opponent scored his own goal in the corner. Kovařík, whom the announcer initially labeled as a shooter of the match, admitted that the intended action did not go completely…
"It had to be a trained signal, but it did not work.Even though it was the same goal in the end, so we're happy, "Kovařík said. "And did the announcer mark me as a goal shooter? I was surprised. This is how it works in hockey, but not in football. For us, it is important that we make the first goal so fast.
The penalty he turned into after a half hour of the match added: "There are four or five players on the penalty – then it is at the agreement between us Right on the playground. And because I believed, so I nodded to Dan Kolar and he respected it. "
In a tugged title with Sparta, the score can be decided in final. But Pilsen soccer players did not think during a match with Slovácko.
"I certainly did not think so.We wanted to give the goals as much as possible, but especially with regard to the fans, to give them back their support, "Kovařík said.
He can now prepare for a match with Sparta with his teammates. He's on the agenda next week on Saturday.
"We do not know yet. But it will be an important match and I hope we will transfer the wisdom from the match with Slovácko and we will get three points, "he added.