It's a shit, he fouled after the kick-off in Zubri coach Kekrt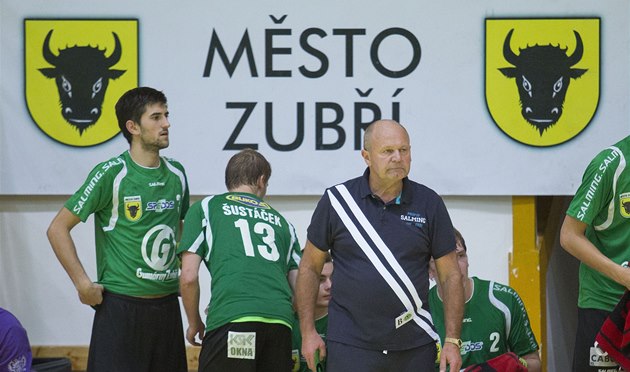 He did not want to name, but it is obvious that he was heading for the club's management. In Zubri last year he signed the contract by the end of the next season, after agreement of both parties but will expire on 31 May.
"I could have judged. But such an atmosphere can not be done. I am so experienced that I will not argue with anyone, "Kekrt said." One clause in the treaty allowed us to untie it, "opposed a member of the Zuber generality, Jiří Janošek. Whether or not, surely, Kekrt's days in Zubri are definitely added. For the third time in his coaching career. For the first time, he ended up volunteering, now and in emotions in 2010.
"I went away for the second time, and for the third time, I say…I want to find the next crap that will have the results Kekrt had – two titles, three silver and one bronze for nine years, "he said." His successes are worthless.
But this season can not boast, although Zubri raised four places last year. Kekrt was given some strong reinforcements, including former officials, Řezníček and Hrstka, but after a fabulous autumn he did not manage to tighten the form of the key play-off and the second one, unsurpassed, smoothly dropped Karvina 0-3 in the matches. > "The team after the new year stopped playing what in autumn. Especially we were not happy what was happening on the bench and in the squad.If Kašpárek can score ten goals in Pilsen and then he does not play or is used on the wing, something is wrong, "Janosko explained the reasons for the Kekrta kick-off, who also recently handed a fine of 5,000 crowns to the disgrace and to the fight against the Czech Handball League.
"The next year is a big anniversary, and they suggested that I might have all gone wrong, so it must be different. But I have an absolutely pure conscience, "Kekrt says.
But the controversy between the coach and the players has sparked on the surface.Some did not want to continue under his leadership and in Zubri they obviously wanted to avoid problems in the season when they recall the 90th anniversary of the establishment of the handball club in the village.
"It did not work this year, It's worth it, "says Janošek.
In Zubri, they seem to have chosen Kekrt's successor. The team apparently will take over Andrej Titkov, who yesterday enjoyed a bronze medal with Brno. "We have more variants, but I will not hide that Andrej is among them," admitted Janošek.
The connection with Titov is logical. The native of Krasnodar, Russia, settled in Zubri, who as a player contributed to two titles.He will have almost the same kader as Kekrt, only Horut is on their way.