Glamorous Show Championship Tournament. What a luxury tennis theater looks like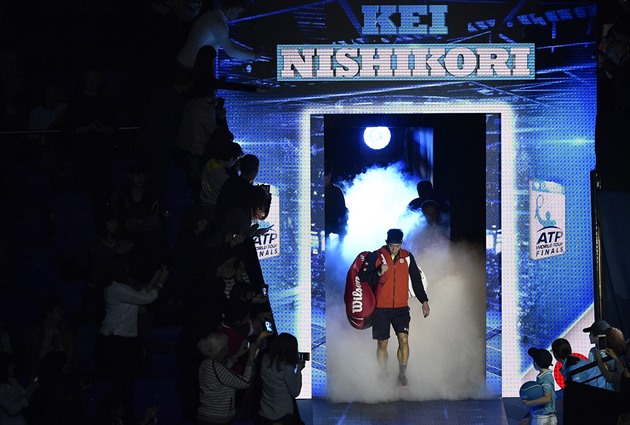 The 5-star Hotel Savoy is located on the banks of the River Thames. It was Bob Dylan, Marilyn Monroe, Charlie Chaplin, and the Beatles.
These days, the best tennis players live there. Savoy, a place with over a hundred years of history and beautiful views of the Thames, replaced this year Mariott, where players lived before. Andy Murray.
Luxury rooms, a 24-hour gym, swimming pool, spa treatments, seven different restaurants…This is just a part of the luxury that Savoy offers .
And the hotel is just a part of the luxury they get in London.
Why to move when it is successful?
Ticket prices range from one hundred Viagogo distribution portals from a few hundred crowns to several thousand. But whether it is a less attractive match or a duel of the biggest stars, the arena for 17,800 spectators is almost always filled up to the edge. What difference does it make in comparison to the sometimes vacant and sleepy tribunes at the Championship Championship in Singapore…
That's why in London this year's Championship Tournament is the seventh, and it will be at least three times.Only New York hosted the closing season of the season longer (1977-1989).
"Since the move to O 2 , the tournaments have been tremendously successful. It attracts record visits, there is an unbelievable atmosphere. And television viewing for the first time exceeded 100 million viewers last year, "said Chris Kermode, ATP chief. "There is currently no better place to play."
A huge amount of money is turning around around the tournament. If anyone wins all five matches, they will earn about 57 million crowns for prize money. But even the others are not wrong. Only a reward for participation is four million.And even the first substitute Richard Gasquet gets about 2.4 million crowns, more than the winner of the smaller tournaments in Estoril or Montpellier.
Nevertheless, London is not all the ideal, after all, even high-tax earnings. And also O 2 arena – instead of favorite fans, but criticized by some players. The slower surface does not suit the aggressively playing tennis players.
Last year, Marin Čilic or Milos Raonic made it up again, Tomáš Berdych repeatedly. "It does not have results here too.I think if it was an ordinary tournament, he would not go here, "said his father, Martin. Although conditions in the hall do not have to, Berdych's six-member acknowledges that such an attractive location would be hard to find: "This is a reward – one of many – for being a tennis player."