Diamond League: The triumph of Hejnová and Špotáková celebrates at the Paris meeting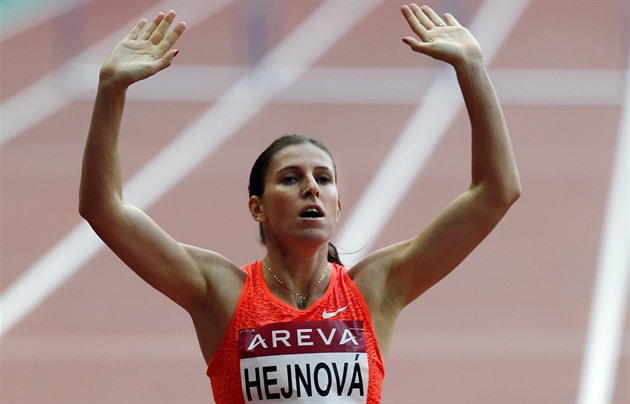 Hey, after a slower start of the season, she has improved this year's maximum of 24 seconds and this year's fastest American Shamier Little has two hundred.
Another Czech athlete was not so successful: the pole-girl Jiřina Ptáčníková jumped 438 cm and was the penultimate, Jan Kudlicka was in a loaded competition for 571 cm seventh and the height Jaroslav Bába also finished seventh in 229 cm. Also quarterback Pavel Maslak finished in the field of the losers.
"Finally, I've done it, I'm very happy. Paris is probably my promised city, "she said after the Hejno race.At Stade de France, the Czech record was 53.29 seconds in 2011 and two years later it improved by six hundredths. "There were great conditions here, running was not a mistake, but I believe I have better times," she said.
Spotáková was the 13th winner of the Diamond League, the first this year in this series. Today's performance has improved this year's maximum by 32 centimeters and by 62 cents beat Australian Kimberley Mickle. Third was Sunette Viljoen, the lead woman of this year's table, from JAR (63,15).
"Finally, I am again. I confirmed that I was going the right way, "Spotakova said after the race. She praised the atmosphere. "Spectacular spectators cheered, it was great, it motivated me," she said. "I feel good and it is confirmed in today's race.I enjoyed it, "she added.
On the contrary, Pavla Masláka, another member of the Dalibor Kupka training group, did not manage to do so, and he took the 400m seventh place at 45.51 seconds. The race for one circuit was won unexpectedly by South African Wayne van Niekerk, who for the first time in his career got four hundredths under 44 seconds and defeated Kirani James from Grenada.The leader of the world tables, which was still a hundred quicker this year, today ran the goal at 44.17 seconds.
The big surprise home keeper was Renaud Lavillenie, who jumped 571 for the first time, but Another successive height of 586 cm was crashed and defeated by five opponents. Czech representative Jan Kudlicka won the seventh place for a jump over 571 cm, won by Greek Konstadinos Filippídis (591).
The 100 meter race won by Usain Bolt, who was logged off by his Jamaican compatriot Asaf Powell. He secured the second place in this year's world tables with 9.81 seconds. He was behind the personal record nine hundred, and the former world record recorder did not last for four years.In the fast race Frenchman Vicaut ranked second in the European record Francis Obikwela 9.86 seconds.
A high-quality meeting brought some of the best performances of the season – a 100-meter sprint, Shelly-Ann Fraser-Pryce from Jamaica at 10.74 seconds, , 99 seconds of Eunice Sum of Kenya, 3000 meters of obstacles hitting another Kenyan Jairus Kipchoge Birech in 7: 58.83 minutes. Fifteen was won by Silas Kiplagat for 3: 30,12 minutes and Cuban Orlando Ortega showed 12.94 seconds in short hurdles.